Rascal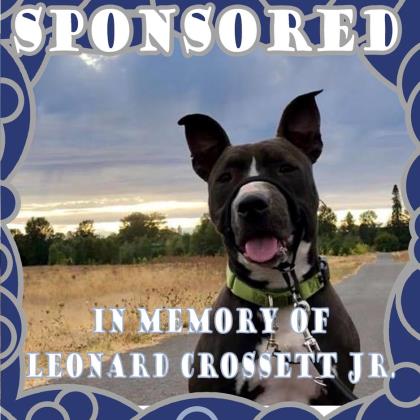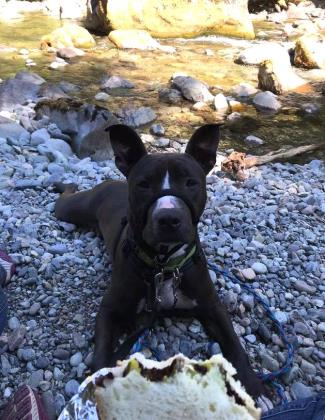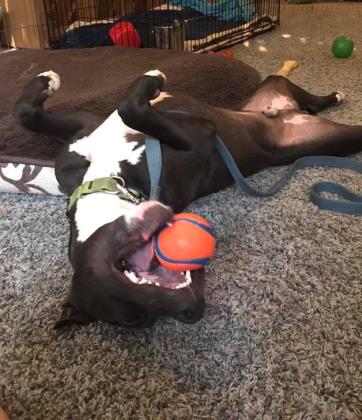 Primary Breed:
Terrier, American Staffordshire
*Rascal is in a foster home. Please send in a completed application and wait for the behavior department to contact you!*
Do you prefer a few close friends over lots of acquaintances? Me too!! I came to the shelter nervous about new people. My friends on the behavior and training team have put a lot of time and effort into showing me people aren't scary. Oh excuse me, I forgot to introduce myself! My name's Rascal, and well, I'm a bit of a rascal...but all my friends say it's endearing. I'm a younger guy who's learning to be his best self. I'm smart, funny, and a quick learner who will do just about anything for a treat and require positive, rewards based training!
I've come a long way in my time at the shelter; I know sit, down, stay, twirl, leave it, and how to walk well on a leash. Sure, I've still got a little bounce in my step and at times can be suspicious (you don't trust every person you meet, do you?!), but a walk around the block, a hike into the woods, a stroll through the park--no problem!! I'm also crate trained and really good at entertaining myself with food puzzles and toys! I'm currently living in a foster home where I'm learning just how great house life is, and I can't wait to have my own people and house, preferably with a fenced yard! I'm looking for a predictable, mature, and dog-focused lifestyle. Kids and other pets would cramp my style--adult humans only, please and thank you.
Are you looking for a dog who will keep you laughing when they pounce on feathers or do the bunny hop? Well fill out an application, and you can have your very own Rascally Rabbit!
Photography Sponsor