Hoagie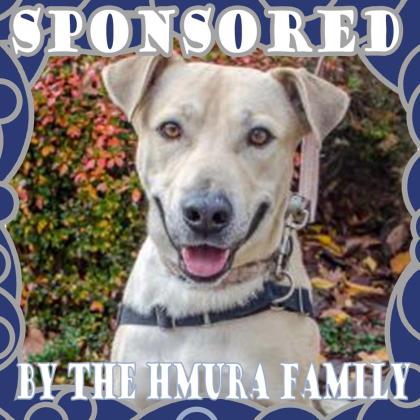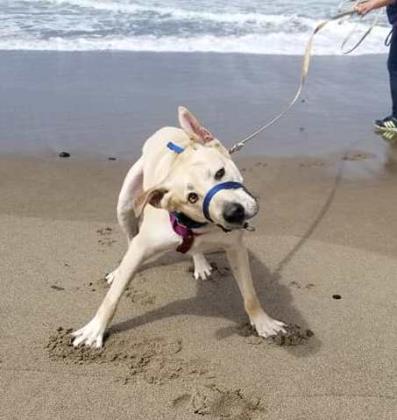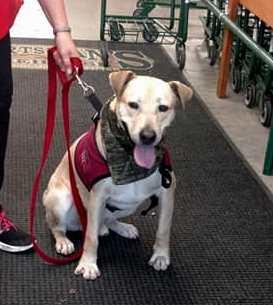 **I'm working with my friends on the training team! If you'd like to meet me, please send in your adoption questionnaire, and they'll contact you to set something up! I can't wait!**
Hi there, my name is Hoagie. It's nice to meet you!
I am an almost 4 year old Labrador retriever mix. Are you looking for a good boy with a goofball side? That's me, the king of adventures and training. I'm famous for my "Hoagie rolls." I love hikes, exploring the beach, running errands with you to places like Sportsman's Warehouse, going on coffee runs to Bentley's Coffee (or your fave spot!), and walking around parks. I can snuggle with the best of them. If you are in need of a best friend or a sidekick who can keep up with you and also chill around the house look no further. I'm your quadruple threat: cute, cuddly, adventurous, and I love to train. Just ask any of my buds here!
I have learned so much since coming to WHS! I walk really politely in a head halter or front clip harness, know all of my basics (sit, down, stay, leave it, look--just to name a few!), and am working on crate and station training. I do really well on a long line, which comes in handy on hikes and exploring new places. I've also really improved my people-meeting skills (you've met bouncy dogs, right?!). It turns out that I CAN calmly hangout with my friends, and if they are busy with their own work, I will entertain myself with Kongs and food puzzles.
Could you be my new best friend and champion? Do you like exploring the outdoors, snuggling, and hanging out with goofball dogs? Are your dog-savvy kids at least teenagers? Are you a one-pet kind of household? Great! I'll happily be the only four-legged child you have to spoil!
P.S. My friends here are making an album of all of my adventures that will go home with me. If you need any more proof of how awesome I am and all the adventures we can go on, I have picture proof!
Photography Sponsor