Colby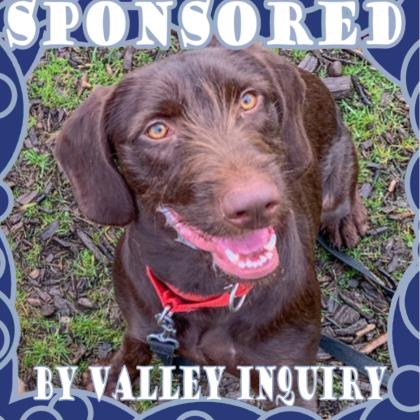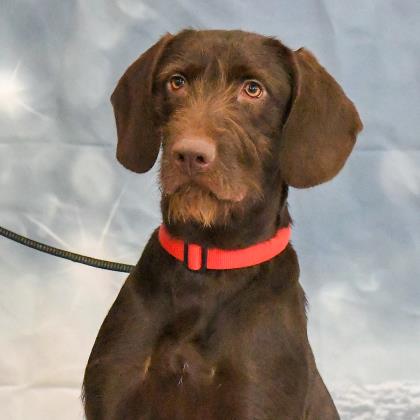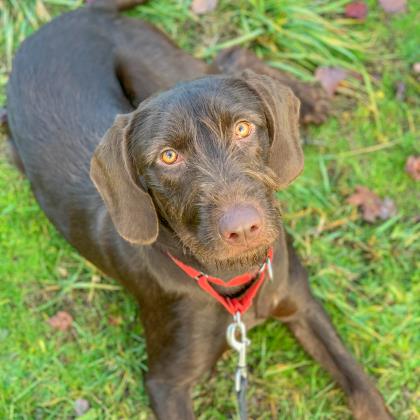 Primary Breed:
Retriever, Labrador
Date Of Birth:
2019-12-10
Colby is a gorgeous chocolate brown bundle of keen wit and youthful exuberance. Colby is a "working dog." He is a quick learner, intelligent, and alert, and he is ready to go to work for you. Are you looking for an agility, parkour, scent work prospect? Perhaps a running or outdoor adventure companion?
Colby thrives on activity and engagement with his people, whether retrieving a ball, taking training classes, learning agility or Flyball, or going on runs and hikes. Colby is not a dog who will happily sit home while you are at work. While Colby will be a wonderful and loyal companion, he needs outlets to release energy and use his mind. Though energetic, Colby is also an extremely affectionate guy, and he loves to snuggle up to his people for petting and attention. He will enjoy laying at your feet after a day of adventure with you.
Colby didn't play with other dogs in his previous home. He is more comfortable with human company. Colby will need to go to a home with no dog roommates. Colby likes to bark at and chase cats, so no felines, please.
Due to Colby's boisterous nature and tendency to playfully jump, we recommend a home with adults and teens. Colby has been working with our behavior team to learn polite manners and patience. He is an amazing student but will need patient and consistent management and training to develop his potential as your favorite companion.
If you think Colby might be the perfect complement to your life, please hit the blue "Apply to Adopt" button above.
**Please note, if you are a resident of Marion County, you are required to license the dog at the time of adoption. There will be an additional fee from $8-$49, depending on your age and the license you request.