Marsha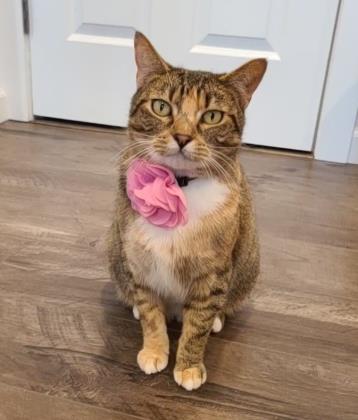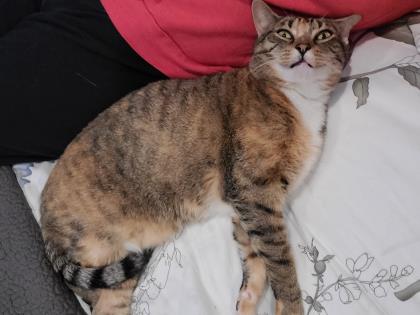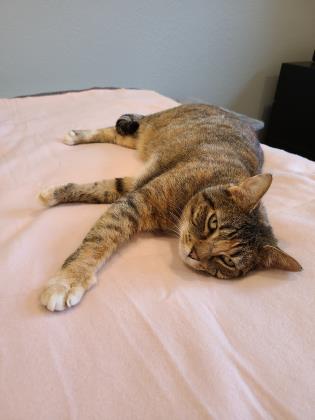 Primary Breed:
Domestic Shorthair
Date Of Birth:
2018-11-23
Chip Number:
982126059819611
Looking to Netflix and chill? Maybe you need a coworker or a lap warmer... Marsha just might be the one for you! This stunningly beautiful young lady is looking to spend as much time with you as you have to offer. She is a chatty gal always letting you know when she wants attention, wants to sit with (sometimes on) you or even the occasional belly rub. Marsha's foster mom can't say enough wonderful things about her! She says she is a confident, friendly lady that loves to snuggle but can be a little bit sassy at times so she might not do well with small children. Marsha has a bold personality so she might like a little time to adjust and set the tone for interactions but once comfortable she will quickly be your best friend. Marsh has a huge motor and even has been known to drool a little when she is really happy! Marsha's foster mom says she has excellent potty manners and utilizes the cat tree for scratches in her foster home.
Since she was a stray we have no history with other animals or children. She doesn't seem to care for the dogs in her foster home. Marsha would probably really like to have a family all to herself but with slow introductions to new animals she might build a lasting relationship.
Marsha is FIV+ which means she has an immune disorder where she can get sick easier. It is spread by deep bites. It cannot be spread to humans or dogs. They can live with other cats as long as they get along.
To move forward with Marsha click on the "Apply to Adopt" bar under her picture and start your application.