Lucille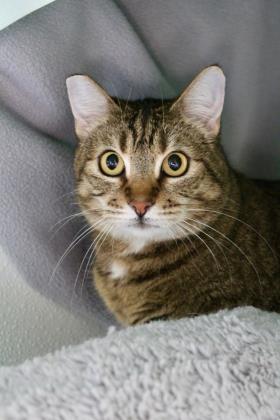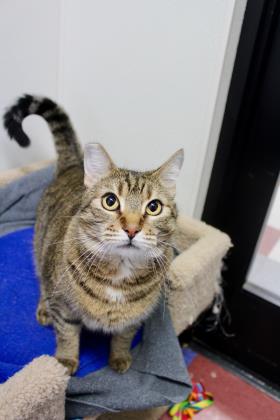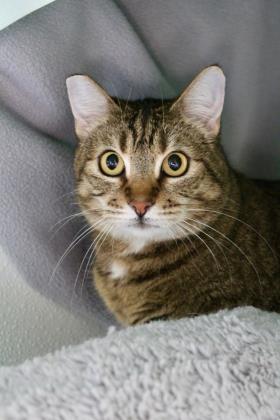 Primary Breed:
Domestic Shorthair
Date Of Birth:
2016-01-08
Chip Number:
982126059790664
Lucille is a very gregarious kitty full of gusto and love. She can be quite the talker and is readily soliciting love and attention. She never tires of pets and affection.
She welcomes one and all for a romp of action. She will even forego food or treats for a love session with you. Too much attention can cause her to get a little overstimulated or anxioius. So small doses of love at a time work best for this independent girl to avoid receiving her gentle swat warning. But she recovers quickly and asks for more pets.
You can pick her up as long as it's on her terms! Does she play favorites with her people? Apparently, she LOVES boys and men. She was very good around 2 boys, ages 8-11. Women are pretty good too.
We have no history on dogs. She did live in a suite with another cat. We recommend slow introductions to new animals so they can form a bond for lasting relationships. Indoors is best for Lucille as she doesn't get along with outdoor neighbor cats. She also has excellent litter box skills.
Interested in Lucille? Please click on the blue "Apply to Adopt" button below her picture and fill out an adoption application.