Willow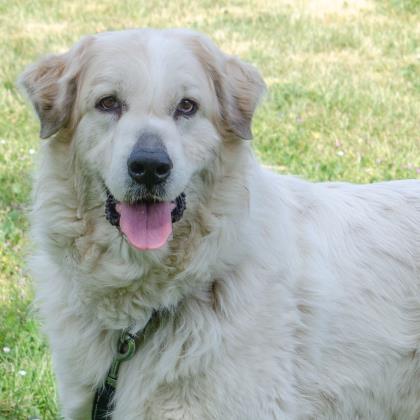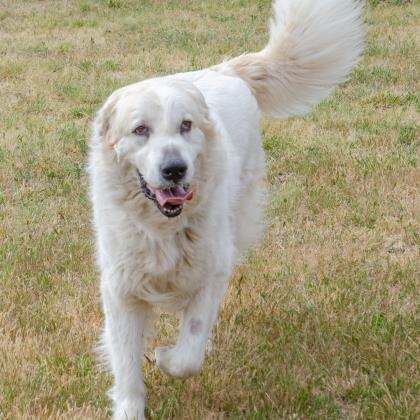 Primary Breed:
Great Pyrenees
Date Of Birth:
2016-05-23
Chip Number:
982091062366426
Willow is an active dog who loves the company of humans. She is eager to become your best friend and sidekick.
Willow lived on a farm and has had a hard time adjusting to city life. She will be much happier living in an area outside of the city. Willow likes to spend the majority of her time outside with access to the house for occasional visits. Since she is an outside dog, Willow is not potty trained.
Just like people, dogs have their preferences for kinds of friends. Willow's preference is human friends. She will need to be the only dog in the home and should not go to dog parks or be in a home where other dogs visit. Such situations make Willow too anxious and fearful. She has lived with goats and coexisted fine, but other furry creatures of any kind weren't considered a friend of hers. So if your family is looking for a playful dog who thinks you are the reason the sun shines and who is content to have an "only" dog, Willow may be the perfect addition to your family. She will be a devoted and loyal family member who will thrive on your attention and love. However, for reasons we don't know, Willow is uncomfortable around children. Perhaps it's because kids can be loud, make sudden movements, and be too forceful in showing their affection for a dog.
Whatever the reason, she will need to go to a home with just adults or with kids fifteen and older. If children visit the home, Willow will need a place to retreat if feeling overwhelmed. Willow feels happy and secure when in calm, quiet surroundings with her people. So if you are looking for a dog who will think you are the best human in the universe and be overjoyed whenever you come home, whether it's been several hours or five minutes, Willow may be the perfect new family member for you.
**Please note, if you are a resident of Marion County, you are required to license the dog at the time of adoption. There will be an additional fee from $8-$49, depending on your age and the license you request.